Gunbot Defi – Not your wallet not your money
Merry Crypto Xmas, everyone.
Are you ready to level up your Defi game? Introducing the all-new Gunbot Defi solution, exclusively available to Gunbot Ultimate users. This powerful tool takes your trading to new heights, with advanced automation and unparalleled profits. Don't miss out on this opportunity to revolutionize your Defi strategy. Upgrade to Gunbot Ultimate now and unlock the full potential of the Gunbot Defi solution!
It's been a wild ride in the world of cryptocurrency this year, but we're not letting the FTX Fiasco or the LUNA coin drama bring us down. We're excited to announce that we're launching a new product that will work with a decentralized exchange (DEX) to better protect our customers. While centralized exchanges (CEX) may be facing regulatory scrutiny, we're staying ahead of the curve and embracing the decentralized future. Hang on tight, because, in the world of crypto, things can change in the blink of an eye. Here's to a bright and prosperous new year!
Experience the power of decentralization with the first DEX in the Gunbot Defi family, now available for Gunbot Ultimate users. Connect your Gunbot to DYDX exchange and take your Defi game to the next level. And don't forget to check out other exciting Defi offerings from Gunbot.
What is DYDX Exchange?
dYdX it's the leading non-custodial decentralized exchange for advanced crypto products. Running on audited smart contracts on blockchains like Ethereum, and dYdX eliminates the need for trusted intermediaries. In August 2021, dYdX launched its own native token, $DYDX, which functions as a governance token and rewards traders based on their trading volume on the platform.
To enhance trading capabilities, dYdX and StarkWare recently released a custom layer 2 protocol for cross-margined perpetual, powered by StarkWare's StarkEx scalability engine and dYdX's perpetual smart contracts. This upgrade allows traders to enjoy zero gas costs, lower fees, and smaller minimum trade sizes.
In June 2022, dYdX announced plans to launch their own independent blockchain using Cosmos SDK and Tendermint PoS. The team aims to improve performance and achieve total decentralization by the end of the year, citing concerns about speed and centralization on Ethereum's layer 2.
You just need to follow our wiki instructions on how to extract your keys from your metamask wallet connected to the DYDX exchange.
Configure the information in the exchanges tab in our GUI, add a pair from trading settings and select your trading strategy including our state of the art market_maker bots. Click save changes and start trading, gunbot will start spinning at DyDx and do its magic.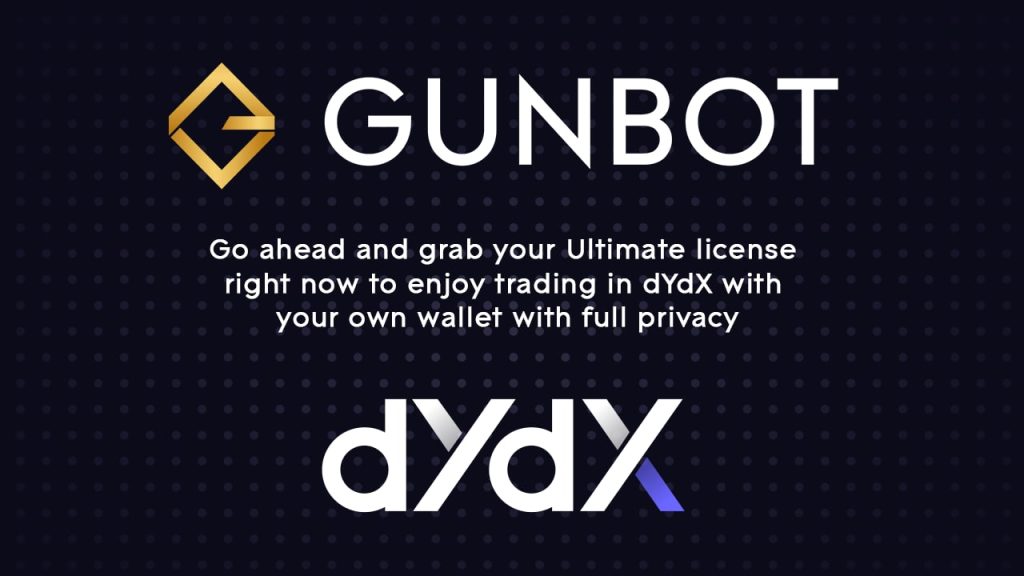 Below you can see Gunbot Defi in action: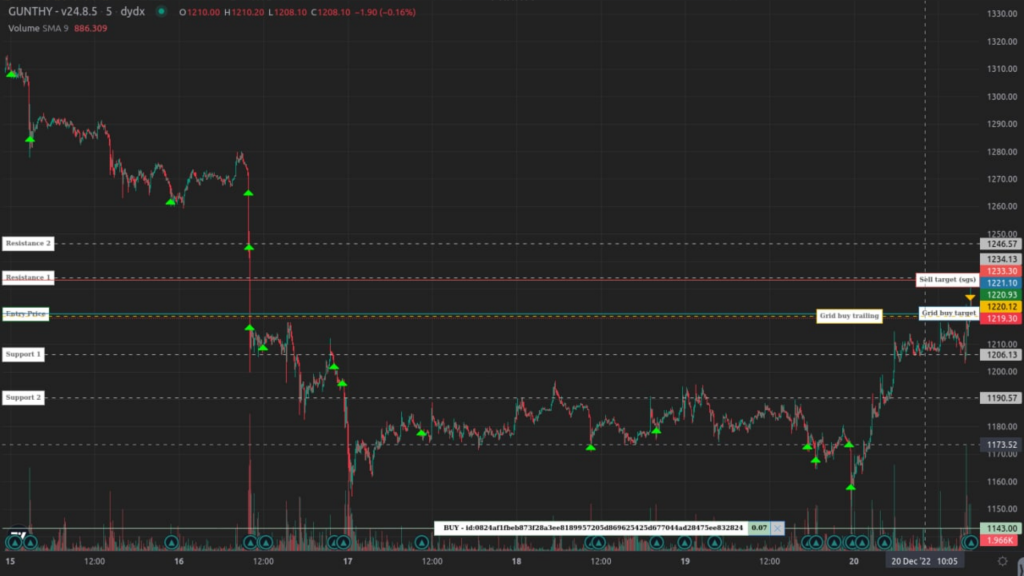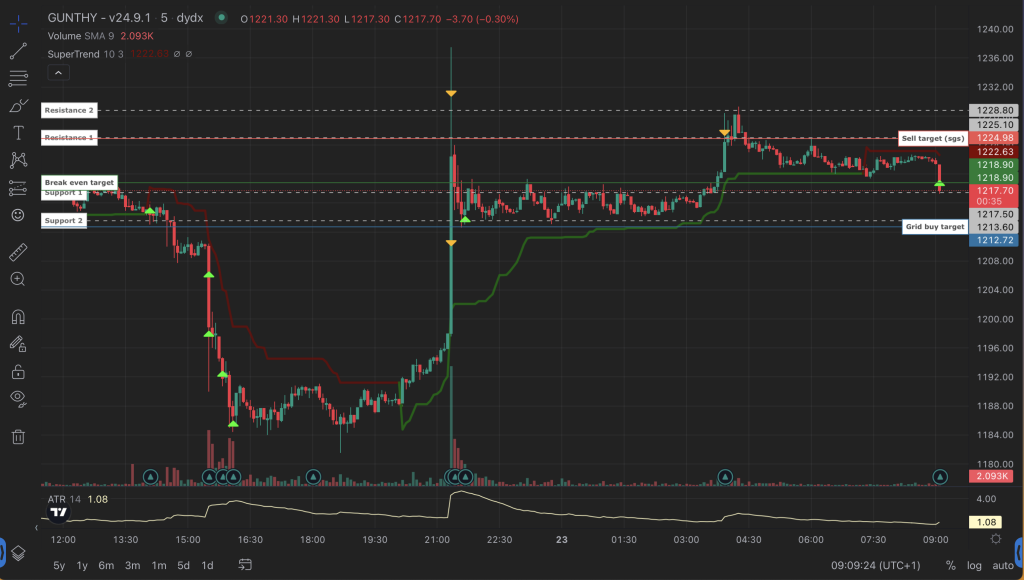 Go ahead and grab your Ultimate license right now to enjoy trading in DyDx with your own wallet with full privacy.
Select an official reseller to buy your new Gunthy license, and you can pay with Bitcoin including more than 300 different cryptocurrencies, and PayPal. 
That's all folks, keep calm, and Merry Defi Xmas!