Gunbot Explained! Everything You Need to Know About Gunbot – new date
Check Out and Learn Everything You Need To Know about it. Gunbot Explained in a simple way.
Hi ladies and gentlemen, we are going to do a Live Stream about how to get the best out of Gunbot, All gunbotters are invited to the webinar and especially those that are new to Gunbot or thinking to buy gunbot but didn't decide yet.
I will show huobi users how to deploy gunbot and show you different strategies you can use in the actual market with our friends at Huobi.
Write down the date, Gunbot explained stream cast with Michela Silvestri of Huobi and Uri from the Gunbot team, join this humble servant at 10-26-2022 11:00 UTC.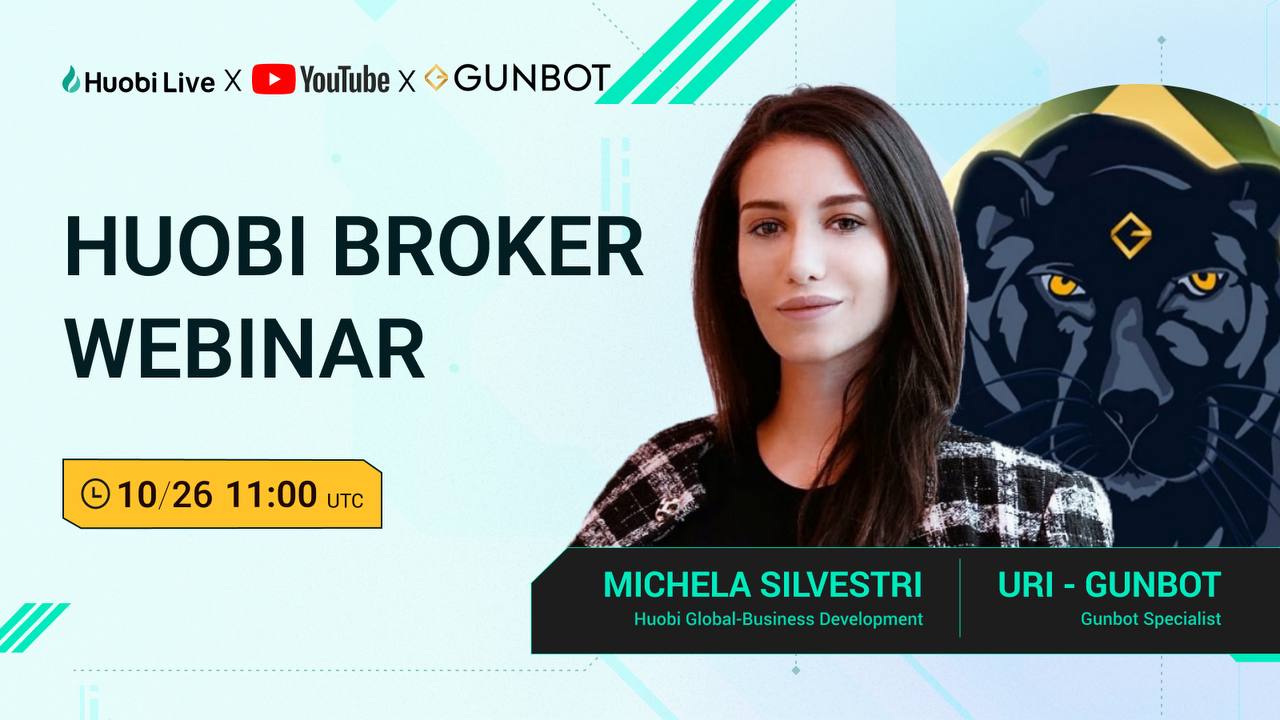 If you don't have a huobi account yet, use that referral code
About Huobi
Allow 100 million households around the world to own digital assets.
Integrity Innovation Cooperation.
Founded in 2013, Huobi Group is a world-leading company in the digital economy industry, with a mission to make breakthroughs in core blockchain technologies and integration of blockchain technology with other industries. Surrounding the upstream and downstream sectors, Huobi Group has expanded into industry blockchain, public chain, digital assets trading and wallet, digital economy research, etc., and has established a global industry ecosystem for the digital economy.
With the principle of globalization, professionalism, compliance, and diversification, Huobi Group is dedicated to providing safe and trustworthy Internet of Value (IoV) services to its tens of millions of users in more than 100 countries and regions.
About Gunbot
Gunbot is one of the most used tools for trading automation. It runs on your own machine, is faster than cloud-hosted bots, and is extremely privacy-friendly.
Gunbot is a locally installed software to automatically trade on the most popular exchanges with cryptocurrencies, it runs on Windows, macOS, Linux, and even on a Raspberry Pi.
And Gunbot will monitor the market and trade on your behalf, day and night, catching every opportunity.
Don't miss out on this Gunbot Explained video!
See you next time and happy bot trading.