Hi all folks,
Gunbot News – What we've been up to this last Month – Stable v20 Released!
We have a major announcement we have released the Stable build for v20, you can download the latest stable now from here.
From the outside seems is really easy to have stable products and versions and keep going with the roadmap of the Gunbot portfolio but it's far away from reality so hundreds of thousands of hours have been invested from the best of the best of the community to debug, polish and refine UX and core engine to have a more reliable, responsive and intuitive Gunbot as ever, thanks to all of you that helped to make this possible and big thanks to our devs with all the time, effort and enthusiasm invested to make this possible to achieve the most professional crypto bot you can run right now.
We made a full transition from an old legacy GUI to a top-notch GUI using the latest technologies. We added different strategies even some of them you can run directly from GUI, expanded all options in margin trading, added different variant strategies for our lovely Market_Maker bot like our popular MOTION_OF_THE_OCEAN or the newest 1 Scalp, refined Tradingview alerts integration and you can go beyond that with programming your own strategy using autoconfig unique features built into a trading crypto bot, you can read full changelog from latest stable in our new and refreshed v20 wiki.
Gunbot News! Enjoy stable from today.
Another month at Gunbot Community we have been busy improving user experience, fine-tuning our state of the art money machine, and listening to our user base for some addons, Liquidity Strategy got some specific improvements and our new baby for Market_Maker bot called  1 Scalp has been fine-tuned in the last weeks for smooth operation.
– Added Long / Short / No Position status in markets sidebar for margin exchanges and candle close sparkline for spot and margin.
Refined and Fine-tuned 1 Scalp strategy.
Added Roe_Scalper method from 1 Scalp to other Market_Maker bot variants.
– Nailed and fine-tuned Support Resistance strategy for Spot trading with the ability to toggle off buy_side, sell_side.
– Added safe default values for MVTS, MVTB, and safe TL for a spot in bases USD. EUR and USDT pairs just set your pair and edit your desired TRADING_LIMIT leave defaults for MVTB and MVTS.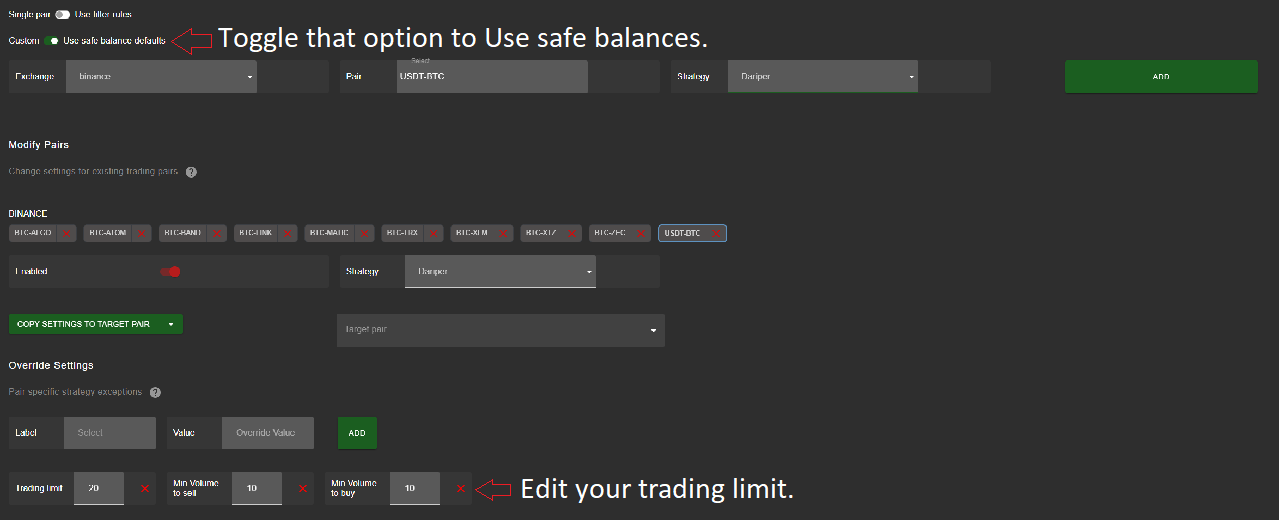 – Improvement made for Tradinview alerts plugin, actually is able to catch and parse all coming alerts even they are triggered at the same time.
– Add/remove/enable/disable pairs with restartless job.
– New Liquidity Strategy for Nash.io community, will allow generating great volume in a given pair as well you can toggle to sell at breakeven point. You can configure MARKET buy / Market Sell take into consideration that then you could sell at a lost.

You can read more about this really specific strategy here for Liquidity miners.
– User Xperience finetuned for a more smooth and responsive operation.
– Gui Look and Feel refined.
– New Import Feature from GUI, you'll be able to directly import any section of another Gunbot instance into your running Gunbot.
– Devs are working on a secret project hehehe, soon we will be able to give you more info.
That's all folks, happy gunbottin'.
To review our full range of Crypto Trading Bots, go to www.gunthy.org