Gunbot Saint Valentine's Special Promotion 2022
Hi all ladies and gentlemen, love is in the air, Gunbot team loves you all, here is a new Gunbot Saint Valentine's promo that will end on the 14th of February 2022 at 23h59m59s.
"One Becomes Two"
Buy Gunbot One and get another Gunbot One license for free, so you can gift it to any loved one.
Gunbot One aka Baby Gunbot
Gunbot One is a miniBOT using our kick-ass strategy stepGrid, which you can use in One pair and your favorite exchange selectable from a list of 5 (Binance, Binance US, FTX, Mex Gunthy & OKEx).
Buying the Gunbot One Limited Edition gives you a 99$ coupon for the upgrade at any time to any higher Gunbot license from our portfolio.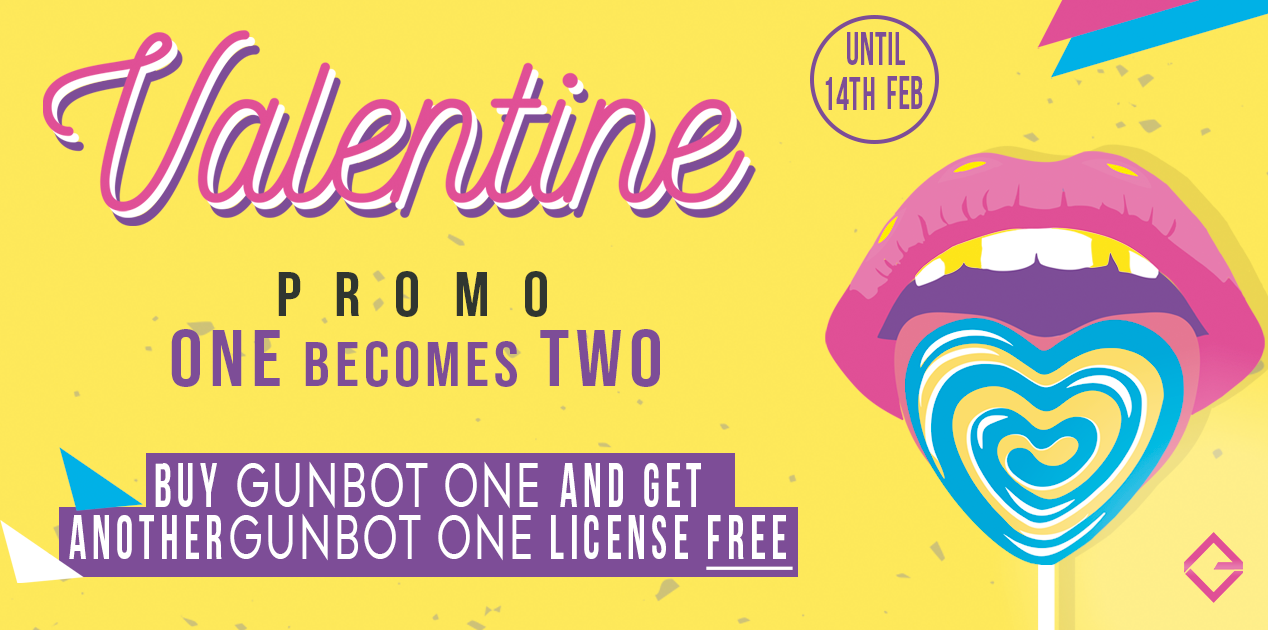 How to setup Gunbot One Limited Edition
Download the product.
Unzip the file.
Double click in the exe file.
Open the browser and type http://localhost:5000.
Follow the wizard and set the API/secret of your exchange (Exchanges supported: Binance, Binance US, FTX, Mex Gunthy & OKEx).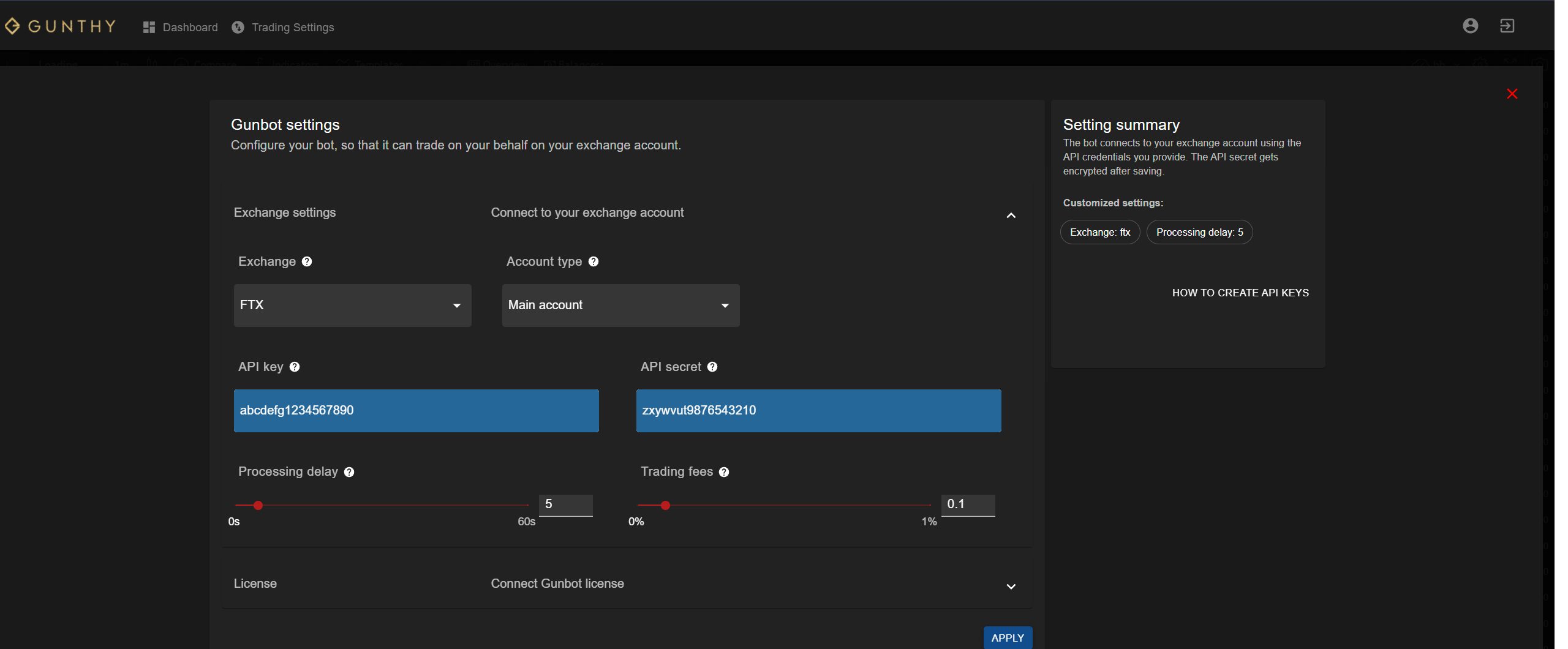 Set your order-id as your Gunbot License and click apply.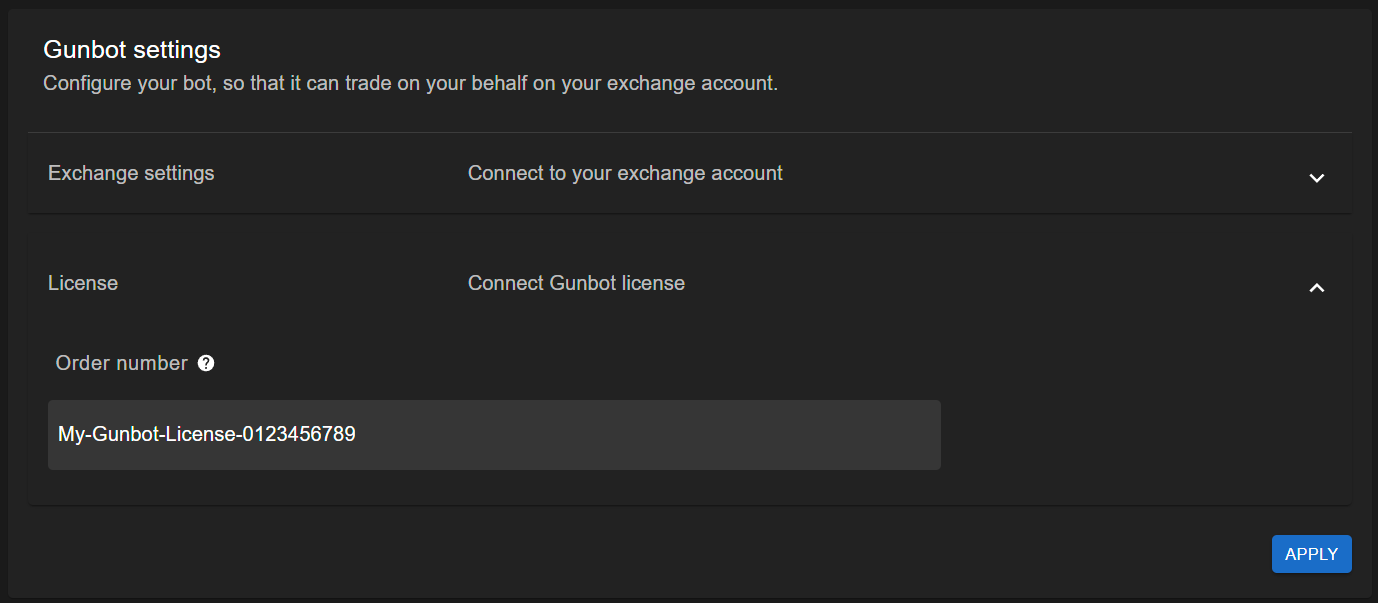 Click the Save Changes button.

Now you can click on Trading Settings

Select the base and pair you would like to trade and set your trading limit accordingly to the risk you wish to take, you can sort the list of pairs by volume and 24h change. As well you can see the Chart of each specific market and change the different periods directly, after you´re done with the selection just click on the gear icon to edit your pair set the min amount per trade, min volume to sell, and max amount of buys.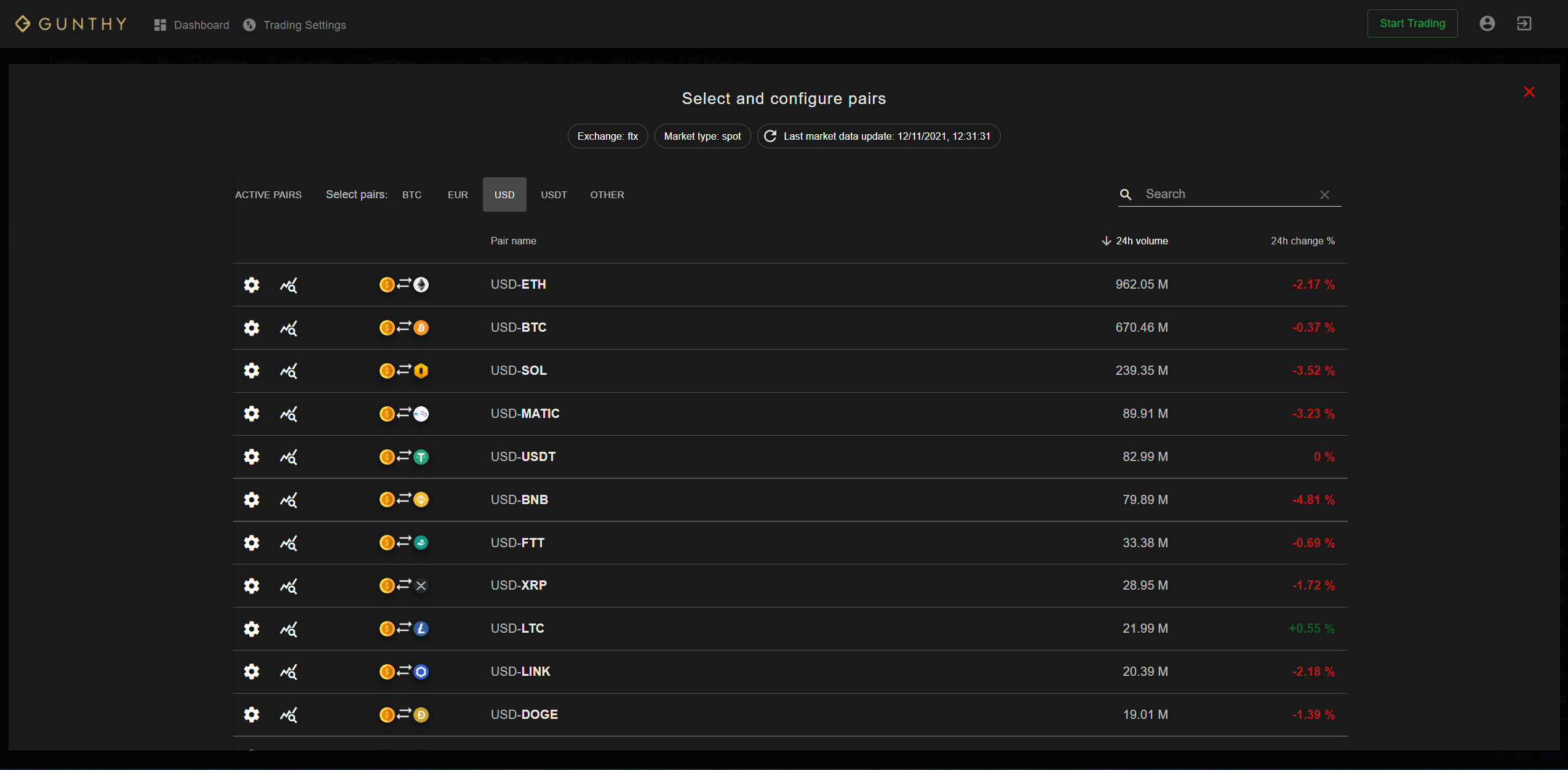 The image below shows a chart of USDT-ETH with a 4h period.
Click the Save changes & Start Trading button.
"Your Gunbot One Limited Edition will start trading in the selected exchange and pair immediately."
Select an official reseller to buy the Gunbot One or any other Gunbot license or upgrade. You can pay with Bitcoin and more than 300 different cryptocurrencies as well as PayPal.
C-u next time, happy bot trading.