The GUNTHY Marketplace is Here!
We are proud to announce the official Marketplace for all Gunthy products!
During the last few years of Gunthy product developments, many resellers provide their own premium configurations, strategies, support and other stuff that helps everyone to make their Gunthy products running better inside private groups or web-sites.
We moved to a more end-user-friendly solution: Ghunthy User's Marketplace.
Here you can find bitRage, Gunbot and Market Makers configurations from simple and basic setups to more complex and fine-tuned autoconfig jobs selection.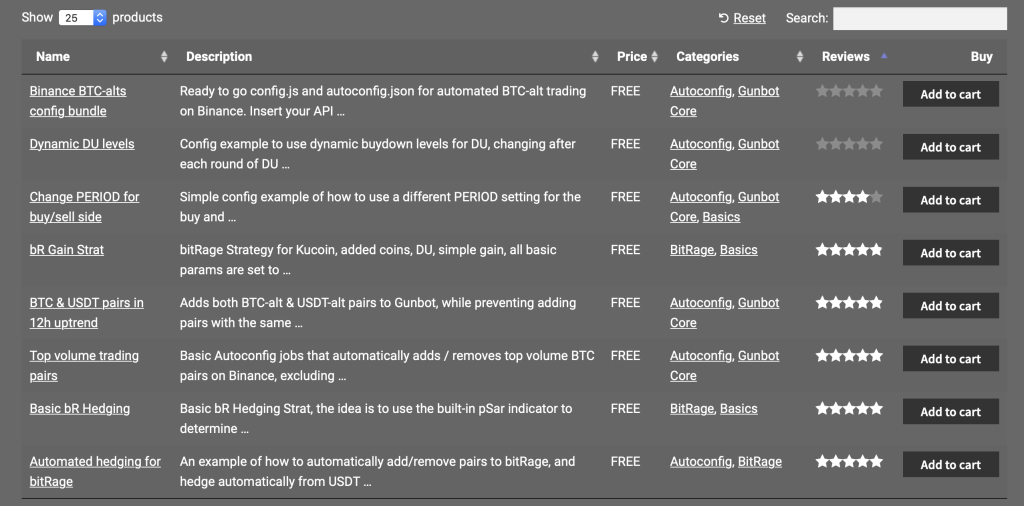 Now with Gunthy MarketPlace, every customer can find free or paid strategies and configurations for Gunthy products or even start selling your own!
Make sure to add comments and ratings for products you buy there so other customers know what to expect and encourage the members sharing to add New Products
Check out how it works on https://marketplace.gunthy.io/ or join the Telegram group and Chose from a vast selection of Premium and Free Trading Configurations for your Gunbot Products