Gunthy tournament at Nash Exchange you can win the equivalent to a Market Maker each week of the tournament (25k Gunthy token).
Gunthy Tournament at Nash Exchange
Nash is launching a beta liquidity mining program to create incentives for traders and we are participating too as partners of Nash Exchange. the program offers a total of 100,000 NEX and 100,000 Gunthy Token to traders in proportion to the volume they create in the nash.io exchange.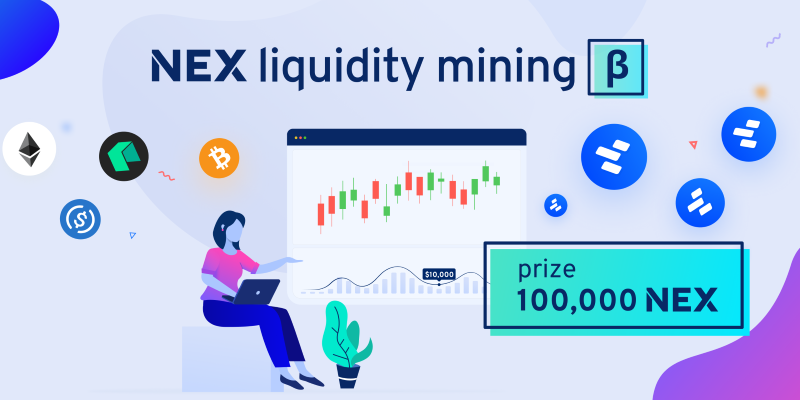 For four weeks, beginning on 8th October at midnight UTC Gunthy token will be added to the Nex Liquidity mining tournament, at Nash that will offer as a reward a pool of 20,000 NEX per week plus 25,000 Gunthy tokens, of which 10,000 NEX and 12,500 Gunthy Token will be awarded for taker volume (market orders) and 10,000 NEX and 12,500 Gunthy Token for maker volume (limit orders) traded with your Gunbot.
How to participate in the Gunbot Tournament at Nash.io
You can configure nash.io in the exchange section directly in your Gunbot and start trading, no need to free a slot in your license.
All traders using Gunbot can participate in the program. All you need to do is trade with Gunbot, either as a maker or a taker.
The threshold for receiving rewards is $10,000 average volume per day during each week, with a minimum of four days above $10,000.
No registration or locking is required.
Valid markets for the first week of the program are:
BTC/USDC, ETH/BTC, BTC/GUNTHY, ETH/USDC, LINK/USDC, NEO/USDC, and NEO/ETH.
Click here to learn more about NEX if you are not familiar with the nash.io  revenue-sharing token.
How to configure Gunbot for Maker or Taker
Maker
Go to your strategy, click on the Misc tab, and toggle on Market buy and Market sell.

Taker
Go to your strategy, click on the Misc tab and toggle off Market buy and Market sell.

So let's recap the Gunthy Tournament at Nash Exchange folks, you will be able to earn the equivalent to a Market_Maker License per week plus the earns from the Nex Token, isn't that a good deal?
Don't miss the opportunity to get some quick earnings using our lovely Gunbot just for generating good volume and more profit will come with the reward.
That's all folks and happy gunbottin'. And Don't Forget to Grab your Gunbot License if you don't have one.