With Just 9 more days for the competition to start Gunbot Team already Making Noise on Binance Futures and Scoring a Top20 Position against 471 Teams of Competitors
Join Gunbot Team Binance Futures Tournament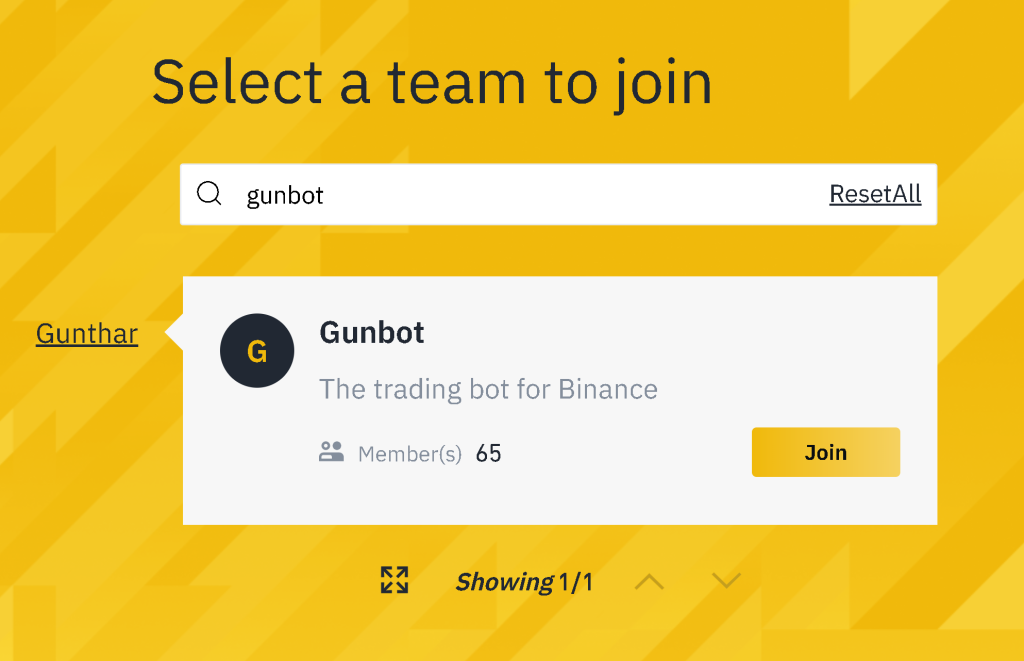 To make things easier as well with our old school traders we are Fine-tuning a Gunbot Strategy for all participants to get the best ROI with the minimal risk possible.
Top 20 so far…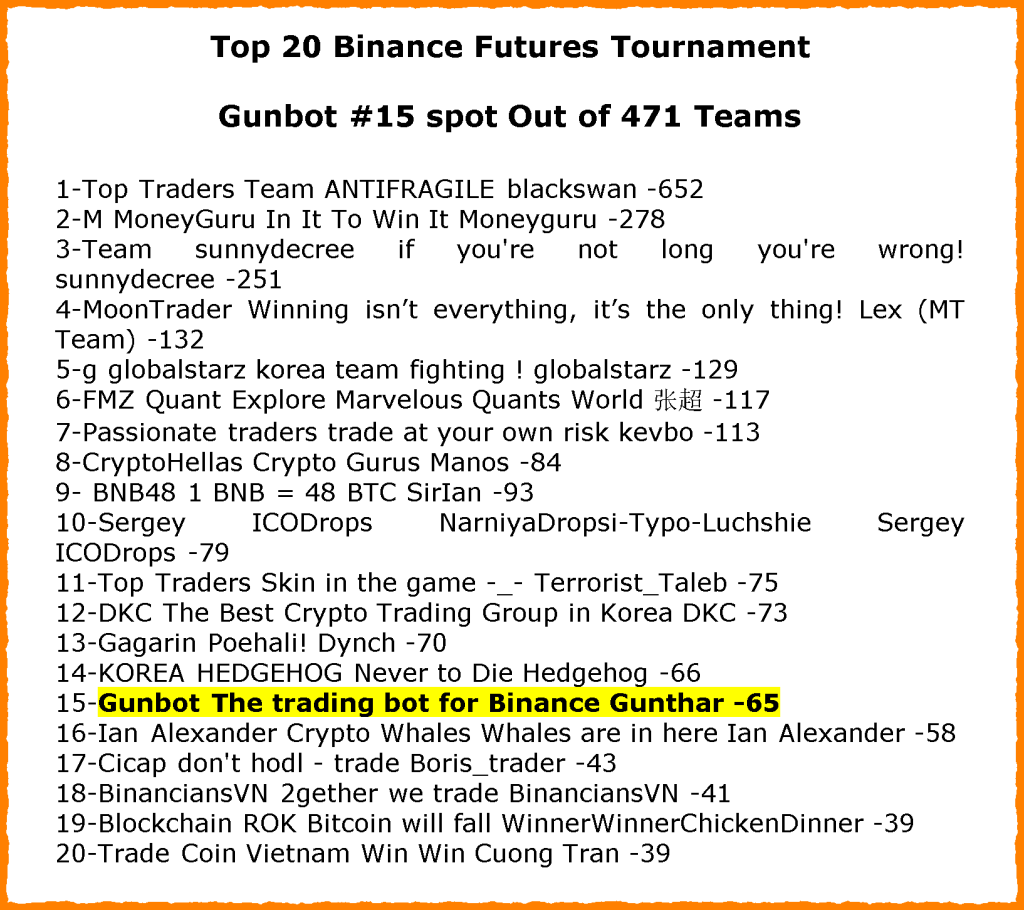 Please keep in mind, this list will keep changing in the future and of course we are aiming for #1
And we have a secret weapon for our market makers lovers as a special gift for the contest ARS latest version will be on trial for the time period of the Binance contest (more information will be disclosed soon how to access the trial).
Join us in the Tournament so You Can Profit and Together we're going to Smash the Competition!
Join Gunbot Team Binance Futures Tournament
If you do not own our Crypto Trading bot Gunbot you're missing out; Get your copy Now and Start Making Money take Advantage of the Binance Futures Tournament with Gunbot Team