Who Else Wants to Try the Market Maker Bot?
Experience the Power of the Market Maker Bot
Your Opportunity to get a taste of what the Market Maker bot can do is Here! For a limited time only, Gunthar is willing to grant you access to this awesome bot, all you got to do is Join the Gunbot Team in the Binance Futures Tournament and contact him on Telegram so you can Take Advantage of this powerful bot and a chance to Earn Even More.
Gunthar has developed a custom Market Maker Strategy to give you an Unfair Advantage over the competition. "Grid-Bots".
Try the Market Maker Bot Now!
Join Gunbot Team on the Binance Futures Tournament
We are proud to be #15 on the Top 20 Tournament Leaderboard against 765 Teams of Competitors, but with Your Support, we can do better.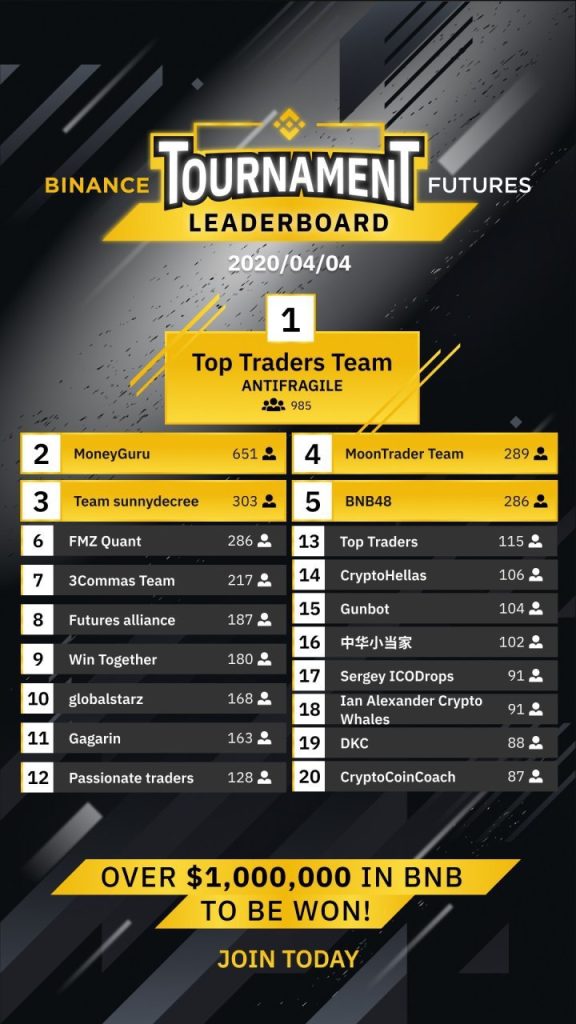 The name of the strategy is "GRID BOTS"
– GRID strategy is a strategy meant to never stop to trade by following the price lines during their swing and posting multiple buys and multiple sells at different levels.
– The difference between the buy and the sell position's price determines your profit.
– More profit is given by fees rebates (rather directly from the exchange or because of GUNTHY partnership with Binance)
– GRID strategy accepts the following settings in "Pairs Override" for your GRID bots.
"GRID": true,
"GRID_SIDE": "LONG",
"GRID_SPREAD": 0.4,
"GRID_MAX": 0.1,
"BUY_METHOD": "Market_Maker",
"BUY_ENABLED": true,
"SELL_METHOD": "Market_Maker",
"SELL_ENABLED": true,
"STOP_LIMIT": 3,
"TRADING_LIMIT": 10,
"GRID_TIMER":300,
"ROE": 1
Just add the above parameters in Your "pairs" section "override"  to enable the grid bots strategy in Your Market Makers bot.
"GRID" true/false enables disables the GRID bot.
"GRID_SPREAD" are the levels up and down (in %) the buy and sell (LONG and SHORT) orders are posted at.
"GRID_SIDE" indicates the side of your GRID bot to enter when you start it.
"GRID_MAX" is the max contracts (expressed in quote coin for Binance futures) you want your position size.
The grid-bots strategy also accepts the "ROE trailing" Gunbot feature, you can add it to Pair "override" too with a Value of Your choice, this is optional if you want to trail Your Return On Equity.
Set Stop Limit at least 3 on leverage x1, as You see in the example, make sure You set "Cross X1" in the Exchange.
BUY_METHOD and SELL_METHOD must be set following the Market Makers instructions and both be enabled.
GRID bots don't follow CANCEL_ORDERS logic but they automatically cancel orders that are useless because unfilled and the price slide above/below spread or above/below Average Entry Price.
"CANCEL_ORDERS_ENABLED": false, make sure You set this in the "bot" section.
In the Exchange Section  set Trading fees as You see them here:  "TRADING_FEES": 0.04
Now You Got everything you need to Smoke the Competition at Binance Futures with Your Brand New Custom Made for Market Makers Grid Bots Strategy!
Join the Gunbot Team for Binance Futures Tournament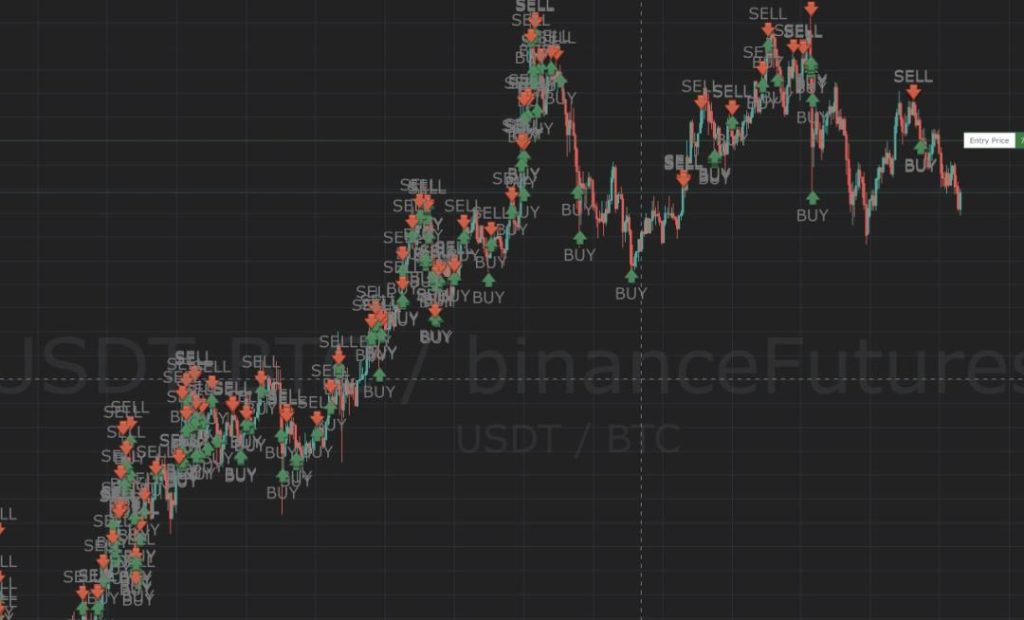 … But that's not all, BestNaf the creator of the Anti Rekt Script has jumped on board with this Gunbot Team Tournament Promotion and is allowing You to use the ARS if You're part of the Team, the script normally sells for 15k Gunthies but you can use it for FREE during the competition.
Ask on our Telegram channels for details on how to Gain Access to this script and use it throughout the competition, read more about ARS config in the Gunthy Marketplace.
Anti Rekt Script addon for Gunbot Market Maker Bot
If You're reading this and You are part of a team that couldn't make it to the minimum member requirement stated in the Binance Tournament Guidelines, Please Feel Free to Join Gunbot Team and You too can experience what it is to be a part of an amazing community.

The time to Get Gunbot the Crypto Trading bot is Now!