Gunbot Algorithmic Trading Answers 2020
Don't Miss Out Gunbot's Answers to Social and Algorithmic Trading Questions at the Virtual Blockchain Summit on June 12 2020 at 13:00 CET Time.
Register Now! Virtual Blockchain Summit 2020 https://www.vbs.live/
Gunbot at Virtual Blockchain Summit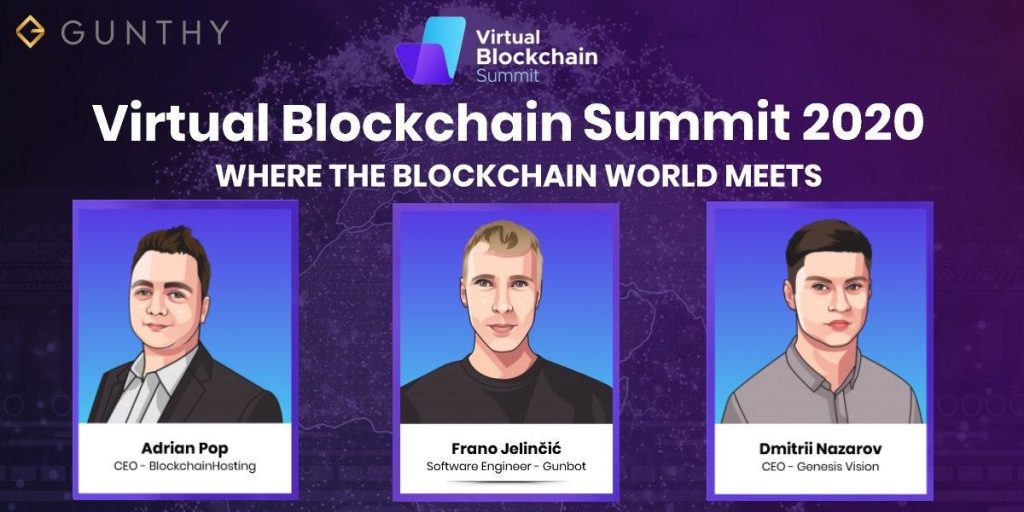 Gunbot will be present at VBS with 80 other leading world experts in the crypto industry who will discuss hot topics and projects of today and questions about the future of blockchain technology.
Our speaker Anon will join a panel discussion about Social & Algorithmic Trading with Adrian Pop (BlockchainHosting) and Dimitrii Nazarov (Genesis Vision) and speak about using Gunbot trading software in every-day trading.
In the segment, they will be talking about how traders use software to build unique strategies, what are advantages of using trading software, giving advice on how to start with your own strategy development and so much more.
You will get the answers to most of the crypto trading questions like:
Do algorithms work on any exchange?
Is it true that trading with algorithms is limited to technical trading? How are you implementing fundamental analysis into algo trading?
What are the downsides of algorithmic trading? How do you overcome them?
Why backtests are important when building a trading algo?
How algorithms affect other traders trading their own money in the same market?
Is algo trading an unfair advantage or it is an upgrade and represents the future with no doubt?
… and many more.
Frano Jelincic will be answering those questions on behalf of Gunbot at the Virtual Blockchain Summit stay tuned!
Don't forget, The event will be live on Youtube on June 12, 13:00 CET
https://www.youtube.com/watch?v=Y88xEFrYDnk