Hi, all folks, and Happy New Year,
Gunbot HFT – What's All the Buzz About It?
Maybe you did hear in our channels about Gunbot HFT in the last days but you don´t know exactly what that means, here is the answer:
High-Frequency Trading and how will impact trading with Gunbot
High-Frequency Trading is an automated trading platform, that large investment banks, hedge funds, and institutional investors employ, It uses real powerful computers to transact a large number of orders at extremely high speed taking full advantage of other more traditional systems.
These systems are able to execute millions of orders and scan multiple market exchanges in a matter of seconds. Thus giving an advantage in the open market to the institutions using those platforms.
Some years ago at Wall Street, some big corporates realized that the trading engines were too slow so they decided to build bigger computational systems and wired directly to the same Wall Street network in order to have the lowest latency possible, they're able to make operations in magnitudes of nanoseconds.
Gunbot usually can trade on magnitudes of seconds from 3 seconds up to a minute (depending on the number of pairs you are trading) to cycle one pair, this is especially critical if you trade in the 1-minute Time-Frame with really high leverage as ROE moves so fast that sometimes you can miss the window to close your position.
But all of this is about to change as we will start testing Gunbot HFT, We're going to implement WebSockets technology to the Gunbot core, we will directly attach to a data stream and then listen to that specific feed, the exchange will send you the information and Gunbot will act accordingly to that information, the difference is that the cycling of pairs in Gunbot is OVER, all happens in milliseconds.
So stay tuned to our channels as we will start the testing phase soon.
And if you're not yet a Gunbotter remember we're Still on SALE at Gunbot till day 7 of January.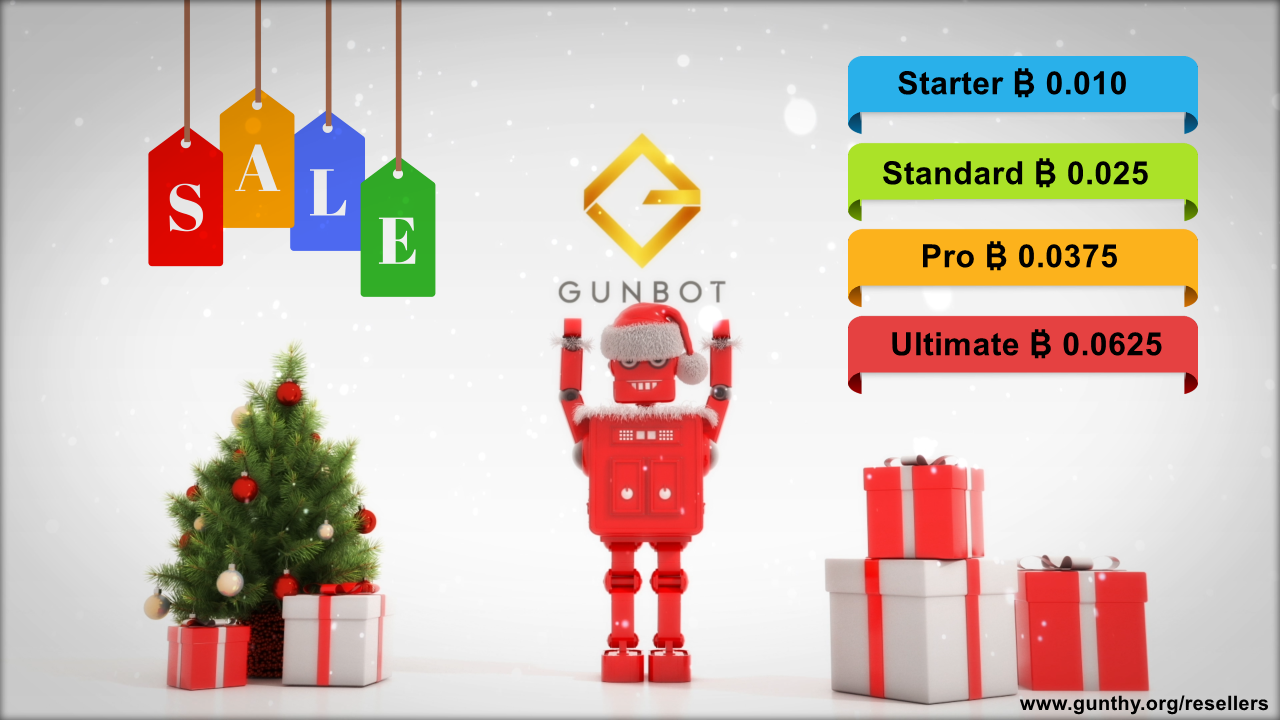 Have fun and happy gunbottin'