Good news! Despite we didn't reach minimum requirements for OKEx competition (100 participants), OKEx decided to unlock 3000USDT prize anyway and distribute it among the first 20 traders at the competition board.
Here are the winners: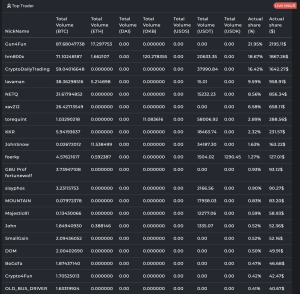 Please if you didn't already, send me your OKEx USDT ERC20 wallet address.
I've also decided to distribute GUNTHY tokens as promised to all participants based on the % share at https://gunthy.org
BTC giveaway from GUNTHY LTD will also be distributed to all participants as promised.
Thank you all for your participation and keep trading on OKEx using Gunbot: fee rebates are coming soon!!!
~Gun